Non-Rider discounts and activities
We welcome non-riding partners to accompany our riding guests. All non-riders receive a 30% discount on the rider's price and enjoy all the same inclusions except for the riding part.
ENQUIRY FORM
There are several activity possibilities for non-riders.
For golfing enthusiasts there are numerous good quality golf courses on the Costa del Sol, which is only a 30 minute drive away and we have several excellent golf courses within a 20 minute drive from Coín, such as Mijas Golf, Alhaurín Golf Club. La Cala Golf & Country Club, etc.
Walking and exploring the surrounding countryside of Coín is another popular option. Coín boasts a variety of countryside, from forests, mountain ranges, river beds and agricultural land and we are very happy to point you in the right direction.
The area is also very interesting for bird watchers, both in the hills and around the rivers - where especially in the Autumn you will be seeing a variety of migrating birds.
Other very popular sports in the area are road cycling and mountain biking. If you are interested in practising these sports here, then you can either bring your own bike (quite easy these days as special luggage on the plane). Our you can rent a bicyble from shops on the coast, some of them even drop the bike at the airport or even to us here in Coín ! There is a bike repair shop in the town. There are many routes available both for mountain biking and road cycling and we are happy to help you...
The coastal area of the Costa del Sol is only a 30 minute drive from us, where you can find a variety of watersports and within 20 minutes you will find beautiful pigeon clay shooting facilities and possibilities to do a quad bike tour.
About one hour from here there is an excellent rock climbing area and there are guides available who will accompany you and provide equipment.
For those who would like to experience Spanish culture we recommend a visit to the city of Málaga, with a rich Roman and Moorish cultural heritage and only 30 minutes away. There is also a very good and frequent bus service from Coín to Málaga, which will cost you only a little over € 3 one way and gets you there in one hour passing through local villages en-route.
Or maybe you just like to relax by the pool, read your book and have a stroll up to the town of Coín. Your riding partner will be riding in the morning, so there is still plenty of time in the mid- late afternoon and evening to spend together...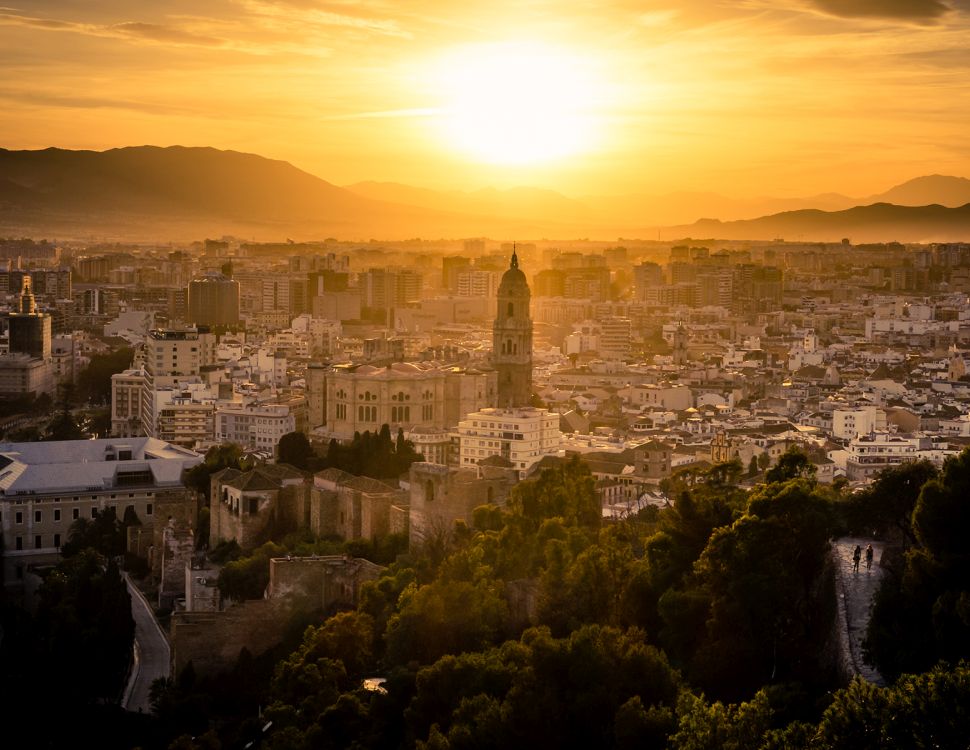 Comment from one of our non-riding guests:
Another amazing vacation spent with you. I thought it might be interesting for non-riders to be aware of how much the area has to offer as of course do you. I have been riding with you before and it was a truly amazing experience but this time just came to relax, walk and enjoy the surrounding beautiful countryside. There is so much to do for the non-rider whether it be cycling, birdwatching, walking or whatever including just chilling by the pool (and I am sure you have some other ideas). I thought I'd just post this in case some people wondered what they would do whilst others were out riding Especially so as your beautiful new apartment is so close to being finished.

One factor which probably most people don't realise is how inexpensive rural Spain is - I am always amazed at the value in the local shops and restaurants and always always bring too much money and return home with money still in my pocket - a very pleasurable experience for a Scot :-)

I can honestly say that in everything you do you go 'the extre mile'. Nothing is too much bother and I truly love coming to stay and just relax doing whatever. Oh and the Andalucian horse show on the last evening was just the best! Thank you so much - your hospitality is a perfect 10

Much love xxx