Our Ranch & Accommodation
We are situated in an oasis of green trees and orange groves in the privacy of a small river valley - nestled below the town of Coín, which is only a 5-10 minute walk away, above us.

You will enjoy our 'Mediterranean gardens' and swimming pool (10m x 5m) and you will have your own private and comfortable accommodation with air conditioning in the bedroom as well as central heating throughout for the cooler winter nights. We provide free WIFI access. Each apartment unit consists of bedroom (2 single beds or 1 dbl) and living room with kitchenette (including basic utensils) and of course your own private bathroom with shower (plenty of steaming hot water). Outside your window our pedigree stallion will always be ready to say hello ! All our horses are living around you.

Your accommodation is designed in rustic Andalucian style and will offer you privacy and comfort (in excess of 30 m2 for double occupancy) with rural Andalucian tranquility. The swimming pool, garden area and our horses provide outdoor living at its best !

4 Apartment units are located in the old 'Fabrica de la Luz', a 300 year old building which forms part of our historical Marble Mill. On the top floor of this building we have 2 apartments: "Azahar" and "Almendra". Both apartments have individual access from garden level and they both overlook the stallion's paddock. Each one comprises of a living room with a sofabed (3rd person), a kitchenette (with refrigerator, gas cooker, water kettle and basic kitchen utensils), a bathroom with toilet, sink and shower and a bedroom with wardrobe and 2 single beds. Central heating for the winter months and air conditioning in the bedroom.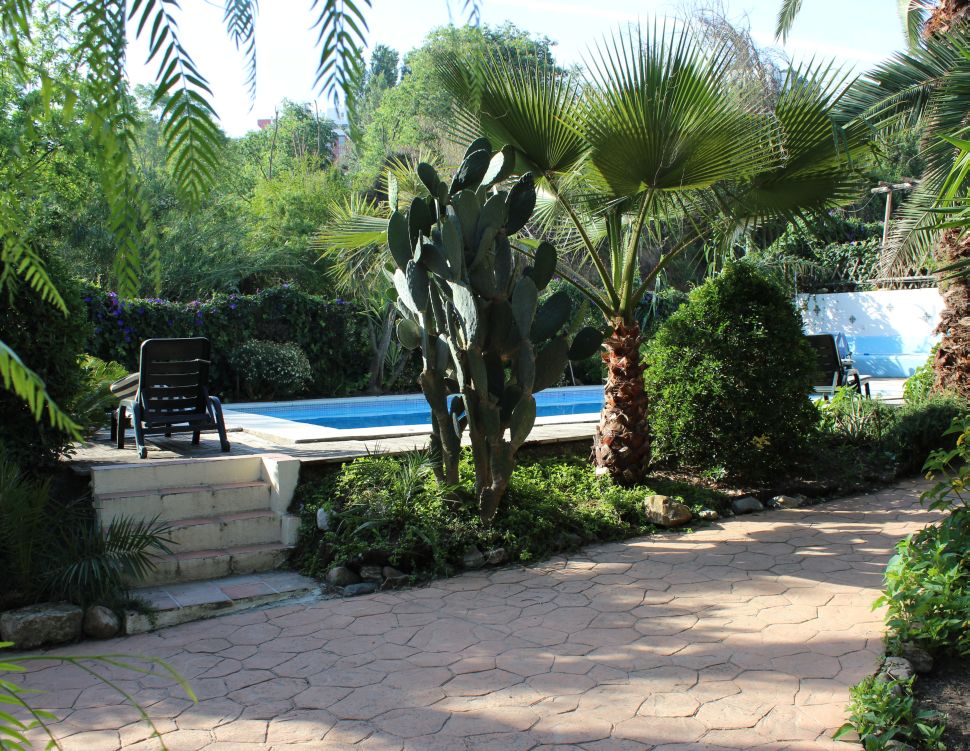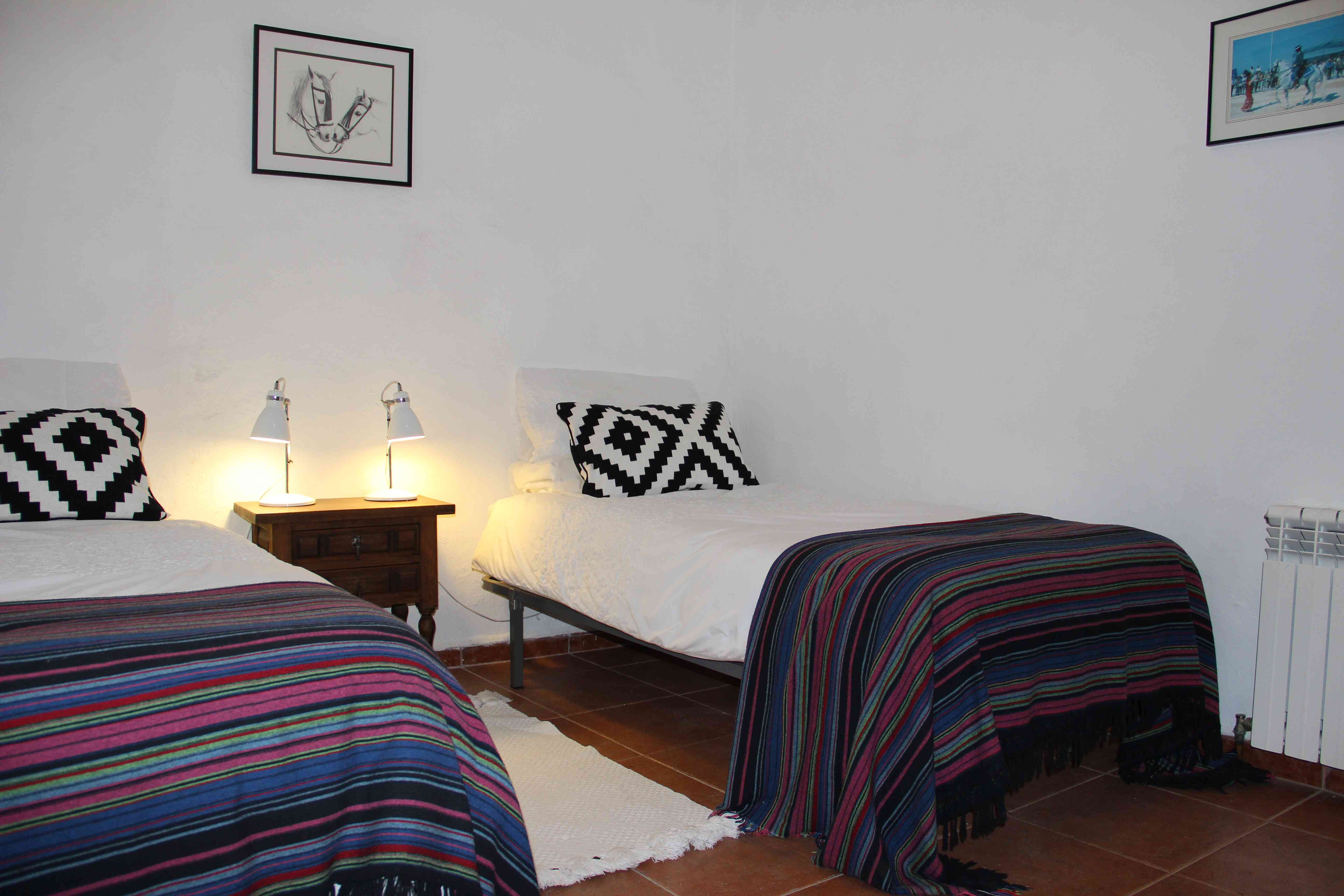 We have 2 further apartment units on the lower level of the 'Fabrica de la Luz'. They are located just below the stallion's paddock and each one as individual access. Both units stay remarkably cool in summer as they are on the lower level and the building has thick walls. "El Batán" comprises of an open plan bedroom with 2 single beds (possible to change into Kingsize double bed), living room with a sofa, table with bar stools, a kitchenette (with refrigerator, gas cooker, water kettle and kitchen utensils), a bathroom with toilet, sink and shower. Central heating in the winter months and airconditioning. "Dazcuán" is our single's unit - again with open plan bedroom (double bed), small living with sofa, barstools and kitchenette (gas cooker, kettle, refrigerator) and air conditioning/ central heating throughout.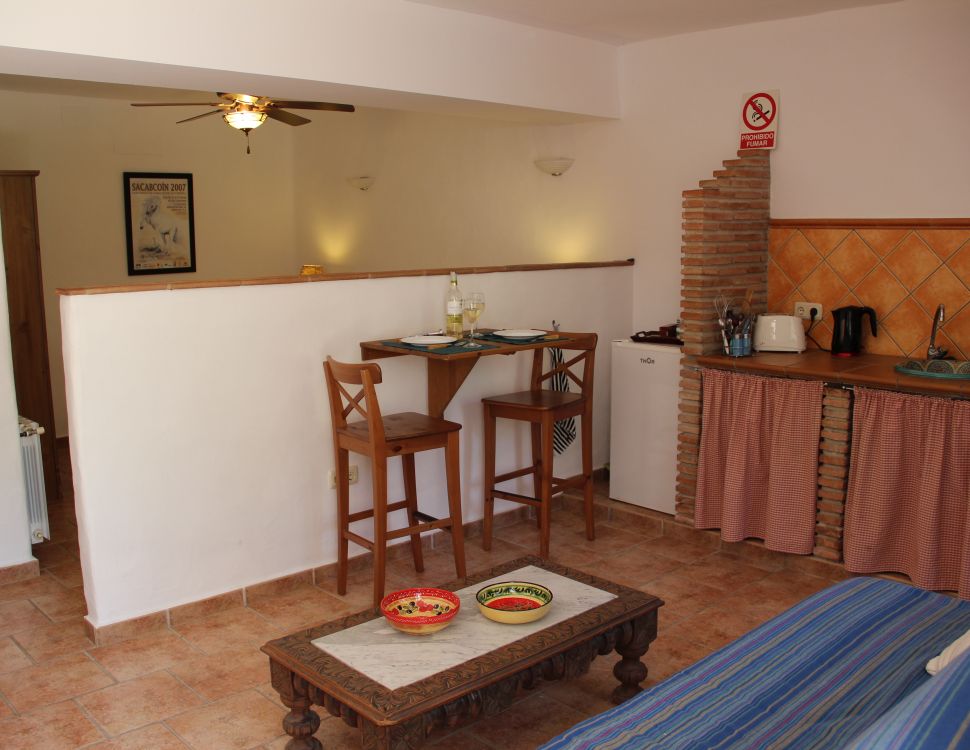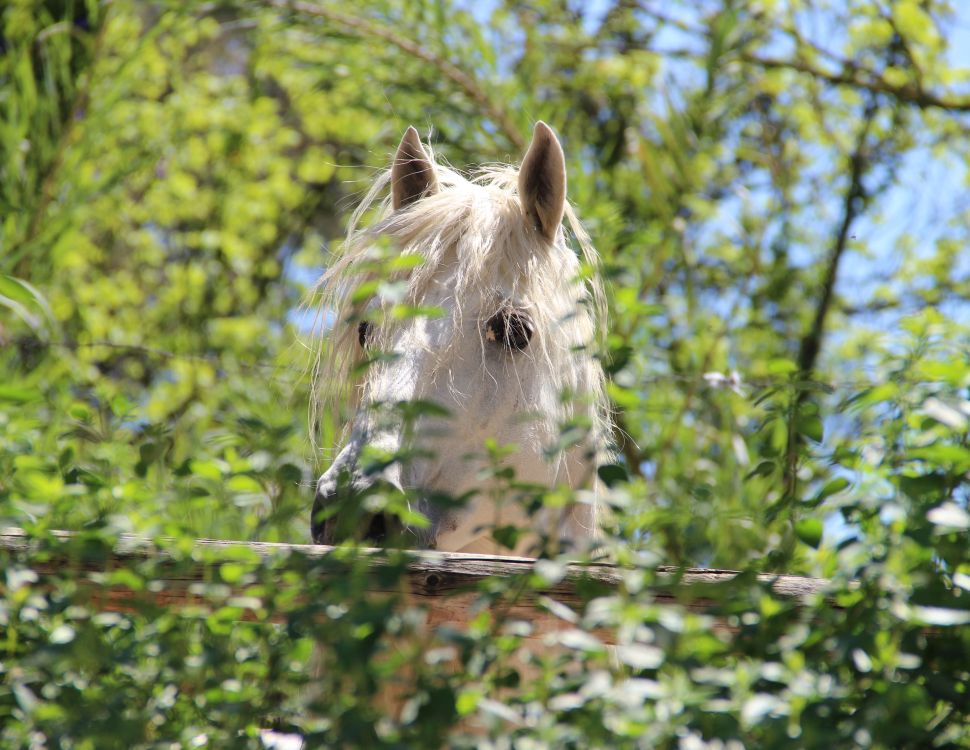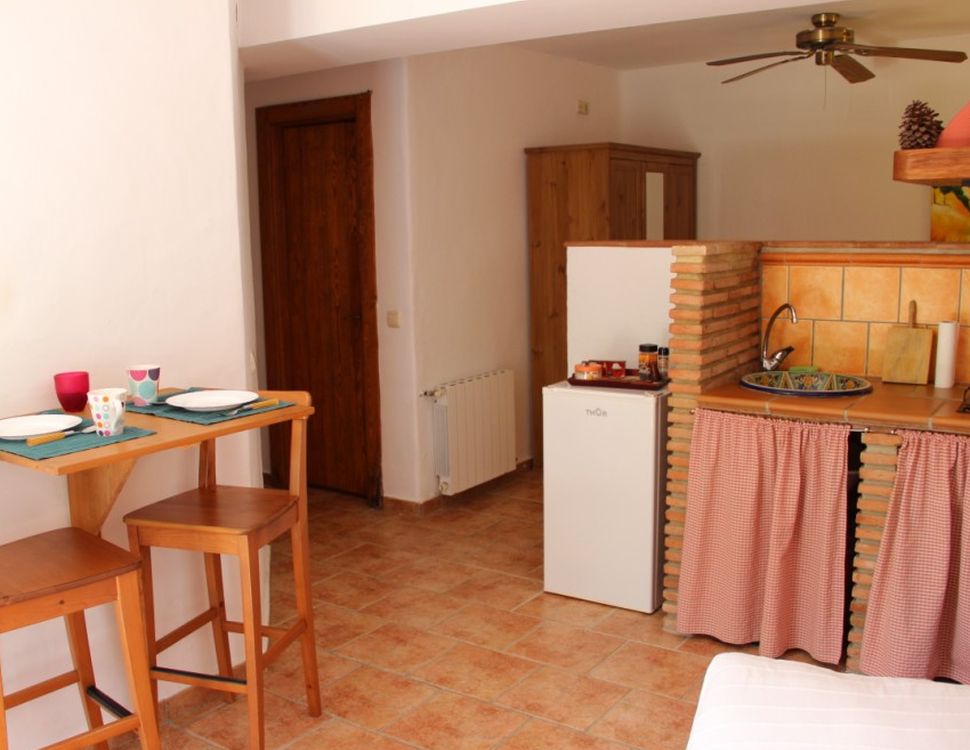 In the old 'Foreman's house' we have converted the top floor to another accommodation unit. "El Ático" is a very spacious bedroom (double bed) with wardrobe, open bathroom with shower and double sink and seperate toilet area. There is a refrigerator in the bedroom and kettle, furthermore this unit boasts a large private terrace with private entrance. The kitchen and breakfast/ dining room is located on the ground floor. In the winter this is a cosy place to spend the evening around the fireplace whilst reminiscing on the day's events...


We have converted our 300 year old Marble Mill into a fully functional 5 star modern stable complex. Above it is a large deluxe apartment "El Molino", with 2 bedrooms on the upper level and on the lower level you will have a large bathroom (shower, double sink, toilet) and very spacious open plan kitchen, dining and living area with sofas and tv (spanish). This apartment is not included in the normal riding holiday package but can be made available upon request and at an extra charge. Please just ask us. On some mornings you may mount up on our beautiful cobbled stone square in front of the stable block....